Birth Photography in Nashville, TN
The Birth Experience
Why hire a professional birth photographer?
Starting with labor, all the way through delivery, up to baby taking their very first breath, and meeting mom, dad, and family members, birth photography tells the miraculous story of your baby's birth day. Having a professional photographer at your baby's birth will allow everyone to concentrate on what's most important and free up your birth partner to support you during your labor and delivery. Similar to hiring a photographer for your wedding, having professional photographs of your baby's birth will serve as an amazing reminder of one of the most important events in your life.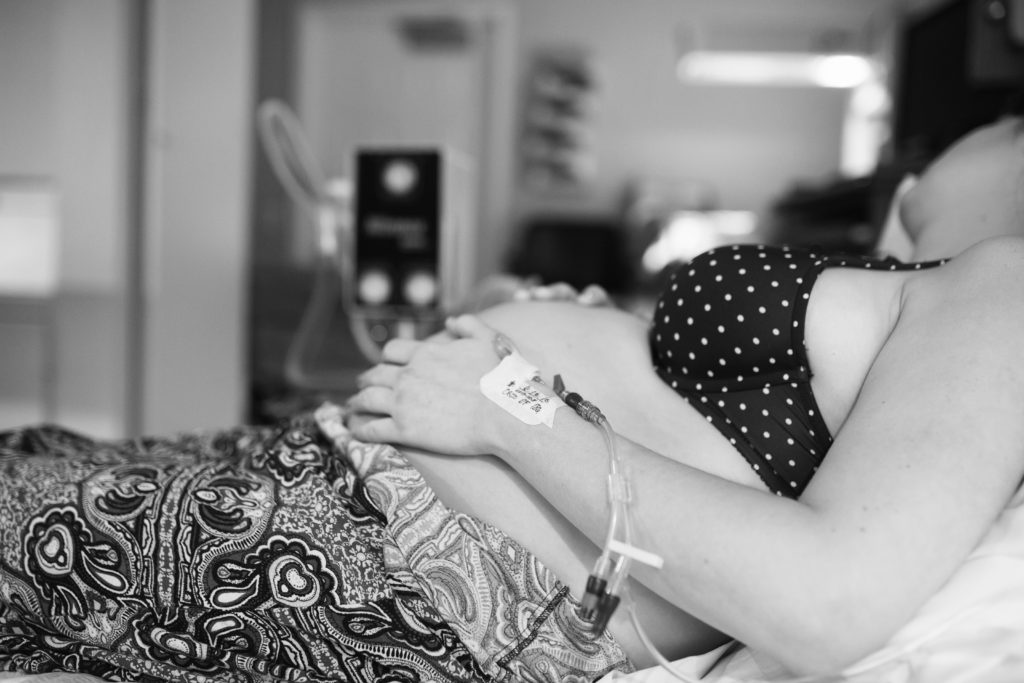 When do you arrive for the birth and how long will you stay?
I am on call for your labor 24/7 beginning 2 weeks before your due date. There is no specific time limit as birth is pretty unpredictable. Once I am informed that you are in the beginning stages of labor, I will prepare to be with you during your baby's birth. I typically like to arrive when you are in active labor 5-6 cm dilated and having consistent close contractions. I come to your chosen place of birth during active labor and will stay for 1-2 hours afterward.
What do you bring with you?
I bring my camera bag, including a back up camera! I also bring my flash, but I rarely have to use it.
What can I expect once you arrive?
As a birth photographer, my style is photo journalistic. The moment I arrive, I become invisible and I capture your baby's birth in a way that tells a story. I always tell everyone to feel free to request as many posed photographs as you would like. However, I try to be unobtrusive and document the birth as best as I can without getting in the way. We may have low light situations and images may be more raw, with film grain and motion blur or I will break out my flash in some cases with your permission. It will be beautiful and it will capture the amazing day as it is.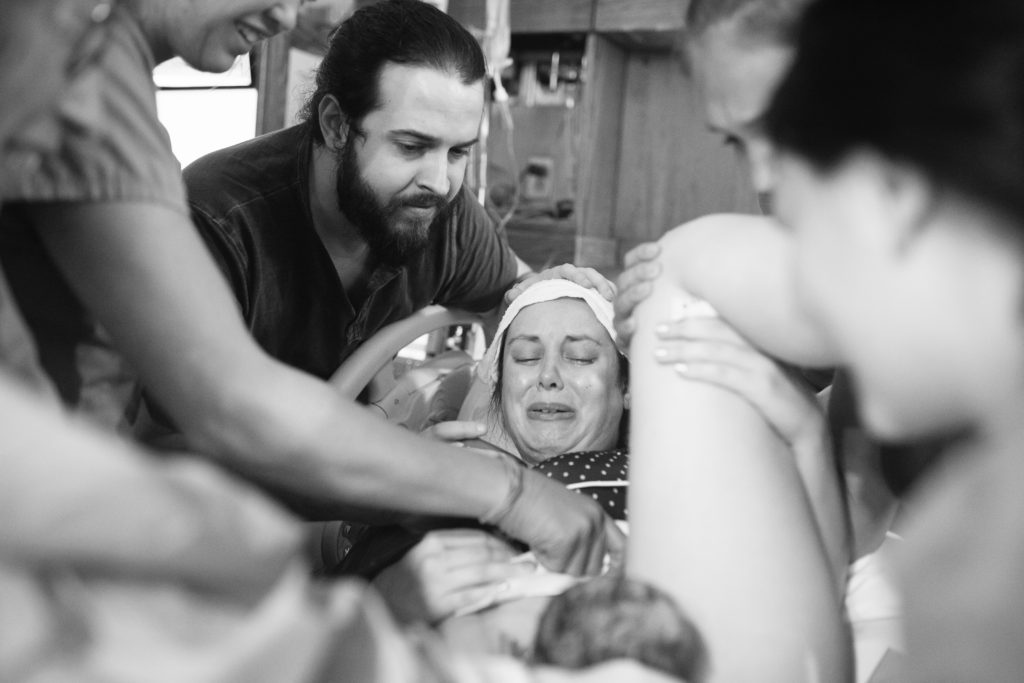 Do you shoot in color or b&w?
My preference for births is a combination of both. If you have a preference please let me know!
How private will my pictures be?
I will get your permission before sharing any shots of you and your family. This is something that we will talk in-depth about. Some moms prefer not to share any images and some are okay with their images being showcased so that other moms may be inspired to hire a birth photographer and document their birth as well.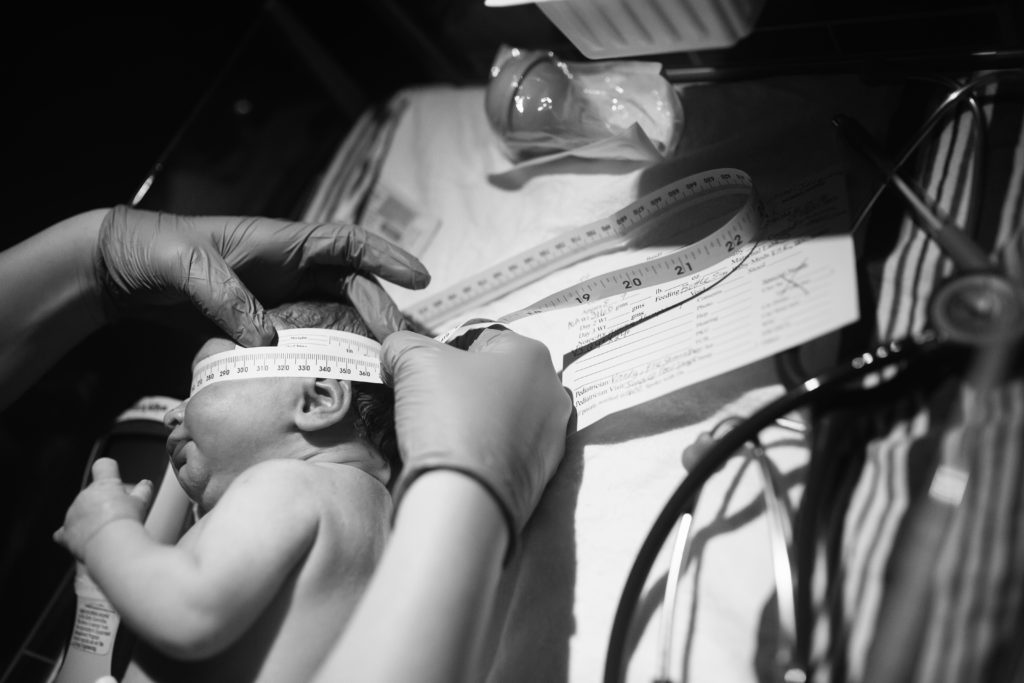 How do I receive my pictures?
I deliver all images through an online gallery. This gallery can be password protected and can be shared with just you, or you may use this gallery to share, download, print, and favorite the images from your birth. I deliver 3 to 5 sneak peek images within 48 hours after your birth, to share as an announcement with family and friends. Your full gallery will be delivered within 3 to 4 weeks.
When will we discuss my birth plans?
I try to meet with all of clients at least once before their birth, and oftentimes before they even decide to book with me. It is very important to me to build a relationship with my clients and understand their birth plan. I want to ensure you are completely comfortable with me and my shooting style, and that I understand your desires for your birth.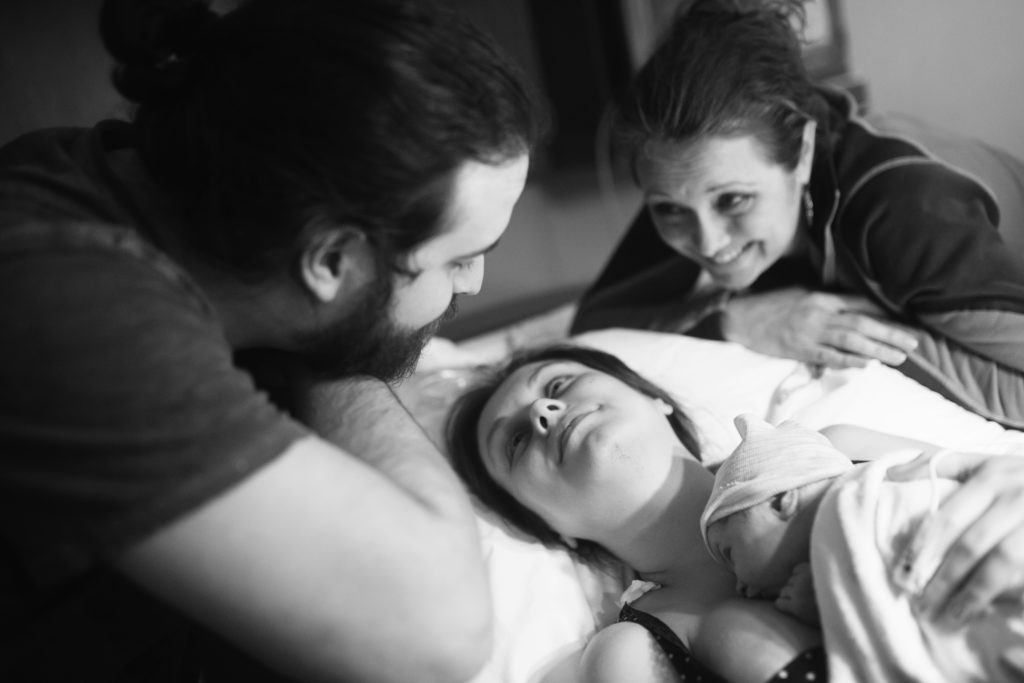 What if labor begins in the middle of the night?
No problem! We stay in contact as baby's due date gets closer. Because babies don't operate on a schedule, and I am on call 24/7, my bag is packed and ready to go even at 3 am!
What if I have a C-section?
If I am able to join you in the operating room, I will do so! If not, I will send my camera with the person that is joining you, and resume shooting once you are out of the OR!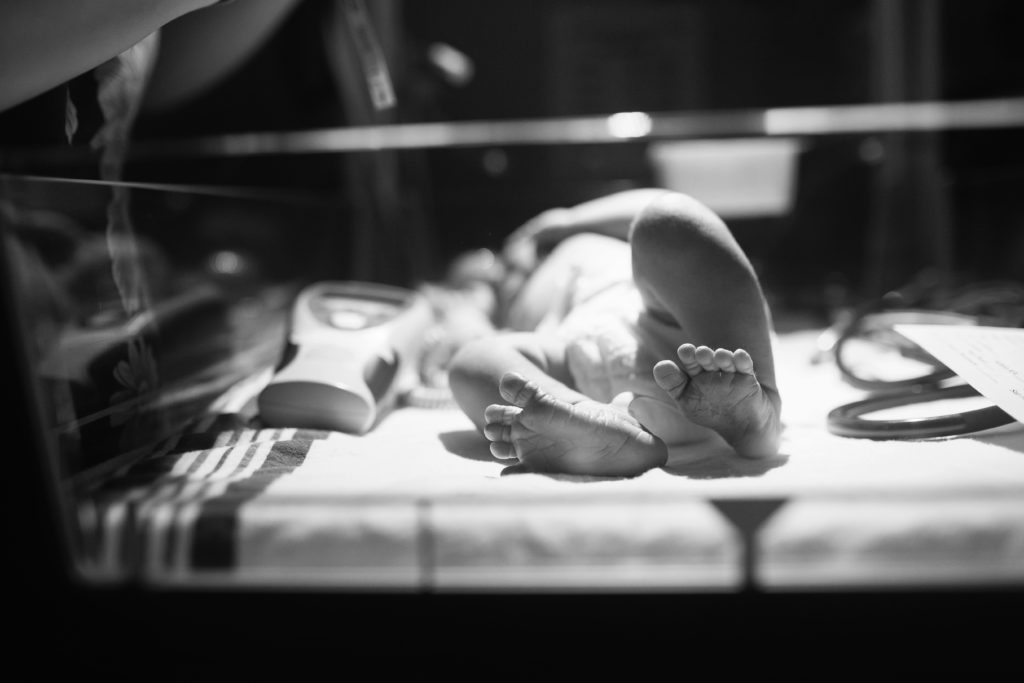 When should I book you?
You should book me as soon as you know you would like to hire me for your baby's birth. I cannot be at two births at once so I book a very select number of births! Please reserve me for your birth early in your pregnancy.
Should I talk to my doctor, midwife, doula or other health care providers to see if they will allow a photographer?
Yes! Always talk to your healthcare provider. If you are delivering in a hospital, some may have restrictions on the number of people allowed in the room, some do not allow photographs, and some healthcare providers have preferences on whether or not they will be photographed. Once you have talked to your healthcare provider, we will discuss in-depth what they will allow.